2D simulations in LS-DYNA
February 10th: 10.00 - 11.00
In some applications, it is advantageous to switch to 2D analyses instead of 3D.
One example is axi-symmetrical cases, where a high level of detailness in combination with fast CPU time
can be achieved by choosing 2D.
Theis WEBinar will show you some of the specific keywords needed in order to set-up a 2D simulation in LS-DYNA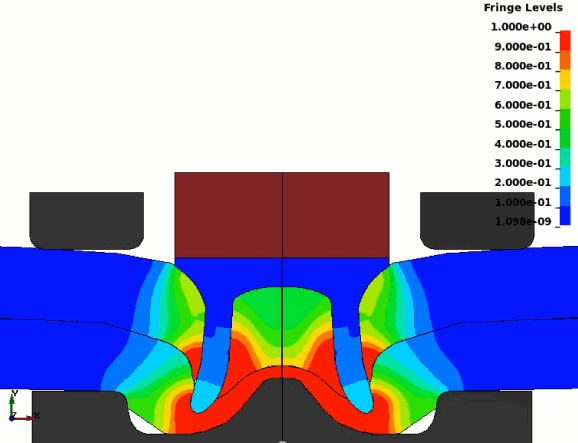 NOTE! At the time of the event, the content will be streamed at this website. Make sure that you add a reminder to your calendar by clicking "Add to Calender" below.
Dates

| Dates | Duration/days | Calendar | Registration | Referee | Language | Location | Fee |
| --- | --- | --- | --- | --- | --- | --- | --- |
| 10.02.2022 | 2 h | Add to calendar | | Mikael Schill | English | | free |
Lecturers
Mikael Schill