Simulation of sheet metal forming using solid elements
October 14th: 10:00 - 11:00
Simulation of sheet metal forming is one of the oldest applications of LS-DYNA. So far, shell elements are the
dominant choice of discretization where the basis is a plane stress assumption and the thinning and
thickening are calclulated from the membrane straining. Although these type of simulations are valid 
for many cases, there are situations when a 3D representation is beneficial for instance when modelling
thicker sheets or parts with tight radii. This webinar will present the current status of LS-DYNA using 3D elements
in terms of forming specific functionality both in the solver and during post processing using LS-PREPOST.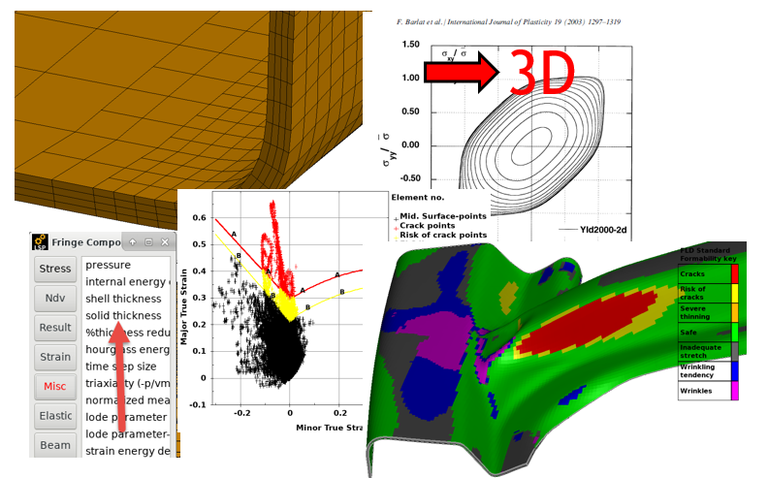 NOTE! At the time of the event, the content will be streamed at this website. Make sure that you add a reminder to your chalender. 
Dates

| Dates | Duration/days | Registration | Referee | Language | Location | Fee |
| --- | --- | --- | --- | --- | --- | --- |
| 14.10.2021 | 2 h | | Mikael Schill | | | free |
Lecturers
Mikael Schill